Potential Earnings of an Eyelash Technician
Many people wonder whether it's worth investing their time and money in training to become an eyelash technician or not. In such situations, research is key. Here are a few facts to help you make a final stand on the matter. An eyelash technician, on average, earns a 6-figure salary annually. And this is based on working just 5 days a week. The average wage for a Beauty technician ranges from $19-$28 per hour, so the benefits of working for yourself are outlined in the below table.
The money invested in training as a lash technician will only create a win-win situation for you. Not only will you earn a handsome salary, but you will have plenty of time to enjoy that money. The financial investment you make in training will be nothing compared to the amount of money you will earn in just a week. Prices vary depending on if the service is a refill or the full set. The price range can be from $50-$200.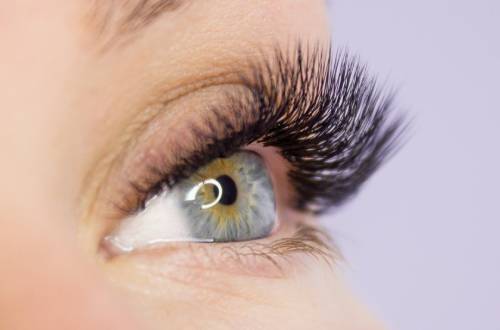 Here is a breakdown of the potential earnings you will receive as an eyelash technician:

Whether you choose to be a full-time eyelash technician, looking to change your career, or simply want to pursue a career in the beauty industry on a part-time basis, you're still expanding your skillset. This means that your professional value increases. Ultimately, this will draw in more clients as you expand the range of services you provide. People are more likely to use your services if they see a commitment to growth and learning as it shows your passion for the field. And what's more? You get to be your own boss. Want to work from home? Go ahead. You are the one who controls the situation.
At Ceecees Beauty and Training, our Eyelash Extension course is a 2-day course consisting of 10 hours of practicals on live models and mannequin heads and 5 hours of theory. The entire course costs $1199, and you will receive a Starter kit for FREE. Our course is nationally accredited, and you will receive a SHBBMUP001 Apply Eyelash Extension Statement of Attainment for an additional fee of $450.
At Ceecees Beauty and Training, not only will you receive extensive lash extension training from qualified and experienced trainers with years of experience in the industry, but you will also receive free ongoing support and mentoring, tailored according to your individual needs and requirements.
Check out some of the success stories of our past students. We also help our students further their careers by promoting them on our socials and website. To get listed on our website, get in touch with us today!