Welcome To Ceecees Beauty & Training Course

Ceecees Beauty and Training is a training academy that offers Nationally Accredited Eyelash Extension training and short courses in Russian volume, Lash lift, Lash and Brow tinting, Spray tanning, Threading, Eyebrow Extensions and Eyebrow Waxing/shaping. All our training is conducted in a small group with a one-on-one focus. Your fulfillment is our accomplishment, and this pushes us to aim for perfection.
We also pamper our clients with a range of beauty services,  and products such as Eyelash extensions, Russian volume lashes, Threading, Spray tans, Tinting,  Eyebrow shaping, Henna Brows, HD Brows, Eyebrow extensions and Eyebrow Waxing/Shaping.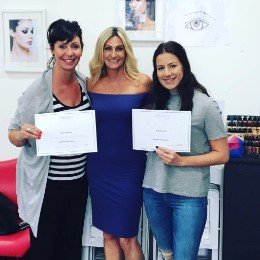 Our Brands






Testimonials

Phoebe Baldwin
Carol is the most amazing teacher! She has so much knowledge and is so patient and helpful… the course is so reasonably priced and the content was extremely in depth and answered all my questions. I had no confidence at the beginning and left feeling over the moon! I wont hesitate to contact her either with any questions or concerns! Carol and her team are so approachable and knowledgeable in the beauty industry this training school is the best!!!!! Highly highly recommend
Tamika Neave

Ceecees is great quality highly recommend
I came across Ceecees Beauty & Training and knew instantly. What I loved the most about Ceecees is the class size which is kept small and allow each student to get the most out of each class.
I highly recommend Ceecees Beauty!
Book your Second course and receive 10% Off on your training course fee!