Our Team Provides Nationally Accredited Eyelash extension training and Short Beauty Certification Courses in Melbourne
Ceecees Beauty and Training is owned and operated by Carole Charles. Carole began her career 30 years ago with a business, marketing, and sales background and then started as a nail technician/Salon owner. After that, she never looked back and opened two salons and expanded it into beauty and training. She worked in Brisbane, London, Los Angeles, Gold Coast, and Melbourne.She has actively worked, demonstrated and represented companies at many beauty expos, has been the therapist to many TV and media personalities and was also associated with L'Oreal and Napoleon.
Further, moving her career into training and education with 25 years of industry's experience and 18 years eyelash extension experience she developed certification courses in Melbourne Victoria in Eyelash extensions, Russian volume lashes, , Lashlift, Lash and Brow Tinting, Eyebrow extensions, Threading, Brow Lamination, Henna brows, Brow shaping/waxing  and Spray Tanning. Recently approved to offer Eyelash Extensions nationally Accredited as Eyelash Extensions is now a part of the beauty scope this means Students can obtain a Nationally Accredited certificateSHBBMUP001 Apply Eyelash Extensions.Ceecees training academy meets the required standard of units of competency.
To date Carole has trained close to 2000 students and has helped many become successful in the industry whether it's within a salon, working from home, startup business and changing careers. Ceecees will be launching their very own lash extension product line this year and expand the training interstate and plan for international growth. Carole and her team of trainer's main aim is to educate and support students in the industry and offers all her students ongoing free support and mentoring after training to ensure students do not get left behind or do not have the confidence to continue. Ceecees also promotes their students through social media avenues and offers contacts and help for employment within salons.
Carole has also been nominated for best trainer at the  lash masters conference 2020 on the GoldCoast and has been asked to be a judge and speaker at ELIA International Eyelash  extension industry awards 2020
Carole's qualifications:
Certificate 3 in Beauty therapy
Eyelash extensions and Russian volume lash qualifications
Certificate 2 in Nail Technology
Certificate 4 in training and assessment with latest upgrade
Business management and retail marketing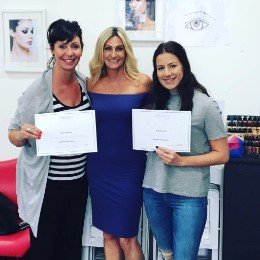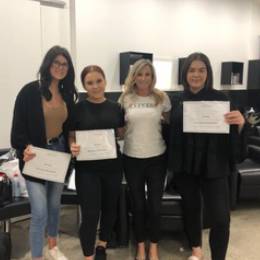 Carole Charles has trained many students to become successful therapists in the industry, having given the best training, support and mentoring to start up their own business or go straight into salons. The support and mentoring after training is free for all past students with no time limit. Carole also continually upgrades her skills as a trainer and keeps up with the latest techniques passing these skills onto to all students. Carole writes blogs and keeps students up to date with the latest info and tips in the industry. Carole and her team of trainers also will travel for one on one training sessions and her passion for training and educating and people is apparent and is represented by all the student reviews .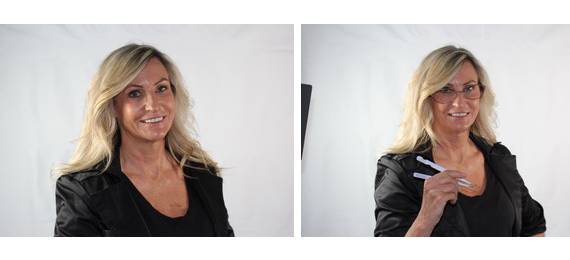 Carole Charles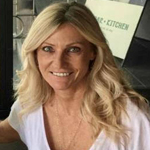 Carole Charles owner Cert 4 trainer and assessor cert 3 beauty therapy eyelash extension master technician 25 years industry experience 10 years training experience.
Phoebe Murphy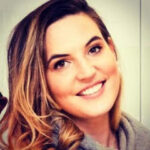 Phoebe Murphy has a diploma in beauty therapy. She has 10 years of experience in lash extensions, waxing, tinting, spray tanning and nail services including shellac, acrylic, gel nail enhancements. Phoebe is also a Cert 4 trainer and a Cert 4 in nail technology.
Aila Joodi
Aila Joodi's qualifications are threading , waxing, tinting, facials, lash lift, henna. She has 20 years industry experience. And experienced threading teacher .
Lina Nasirdinova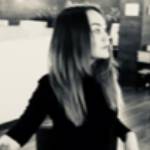 Lina is a master eyelash technician in classic, hybrid and volume lashes and an expert in Russian volume and mega volume eyelash extensions with many years of experience.
Simone Sissing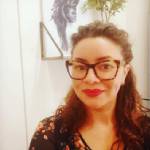 Simone Sissing has 21 years of experience in the beauty industry. She has been a lash and brow trainer at some of Melbourne's premier institutes.