Ceecees Beauty and Training is owned and operated by Carole Charles. Carole began her career 30 years ago with a business, marketing, and sales background and then started as a nail technician. After that, she never looked back and opened two salons and expanded it into beauty and training. She worked in Brisbane, London, Los Angeles, Gold Coast and Melbourne.
She has actively worked, demonstrated and represented companies at many beauty expos, has been the therapist to many TV and media personalities and is also associated with L'Oréal and Napoleon.
Further, moving her career into training and education with 25 years of industry's experience.She developed short courses in Eyelash extensions, Russian volume lashes, Eyelash refresher, Lashlift, Lash and Brow Tinting, Eyebrow extensions, Spray tanning and Sugar waxing.
Carole' qualifications:
Certificate 3 in Beauty therapy
Eyelash extensions and Russian volume lash qualifications
Certificate 2 in Nail Technology
Certificate 4 in training and assessment
Business management and retail marketing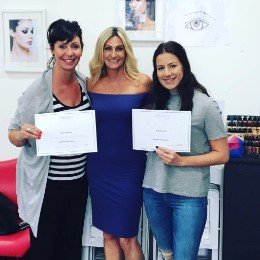 Carole Charles has also trained many students to become successful therapists in the industry, having given the best training, support and mentoring to start up their own business or go straight into salons.
Carole Charles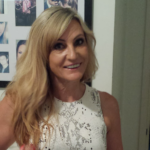 Carole Charles owner Cert 4 trainer and assessor cert 3 beauty therapy eyelash extension master technician 25 years industry experience 10 years training experience.
Jacqueline Gerges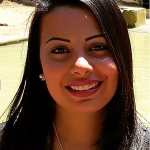 Jacqueline Gerges cert 3 beauty therapy eyelash extension and threading expert 10 years experience 5 years teaching experience.
Thoa Tran
Thoa Tran is certified in Classic and Russian volume lash extensions, cosmetic tattoo(brows, eyeliner, lips), lash lift, brow and lash tinting, facial waxing, Master volume lash trainer. She has 8 years beauty experience with 2 years training experience in the industry.