Why do I need to complete Classic Lash Extensions before Volume?
This is the most commonly asked question I have from students and that I see asked.
It's really quite simple, it's essential that you must master the fundamentals of eyelash extensions before attempting an advanced technique.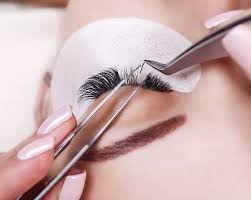 Yes, there are combined courses out there online and on campus and all combined into just a short period of time. I personally feel this will set you up for failure and will not provide you with the skills to become an advanced lash artist to set you aside from all the others out there. Lash extensions are everywhere on every shop corner including all the home salons.
How do you overcome the saturation? Simple – Correct Training.
Becoming an expert in Classic lash extensions is the gateway to becoming an incredible lash artist. If you cannot isolate, control your glue, control your placement, understand advanced consultation around mapping and design correctly then you can never master advanced techniques such as Russian volume. Classic lashes are not an optional extra, they are a fundamental for correct basic application. It reveals all and there is no hiding poor isolation or glue control.
Do not underestimate how hard the application of eyelash extensions really is! As an artist you will never stop practising the basics after all we are working around the eye area. Even after your course, practise practisepractise. It's imperative do not think you will master this straight away.
Classic lash extensions and Russian volume lash extensions are 2 completely different techniques after 18 years of being a lash extension technician and 8 years as an educator with my own lash academy I learnt that the hard way. Don't make the same mistake. Get the correct training and don't think that combining the 2 or doing a quick course will do you any favours, it will be costly and time consuming, if you train correctly in the first place then this will not  happen.
Check out our accredited lash courses and any questions or queries you may have I'm here to answer just call or email.
Nationally Accredited Classic Eyelash Extensions Course by Ceecees –
https://www.ceeceesbeautyandtraining.com.au/eyelash-extension-courses-melbourne/
Russian Volume Course by Ceecees –
https://www.ceeceesbeautyandtraining.com.au/russian-volume-lash-training-melbourne/
Happy Lashing.
Carole Charles
CEO Ceecees beauty and training
https://www.ceeceesbeautyandtraining.com.au