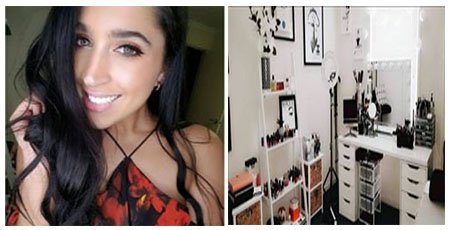 When I was researching somewhere to learn eyelash extensions I was looking to learn from someone who can deliver high quality work.
I came across Ceecees Beauty & Training and knew instantly. What I loved the most about Ceecees is the class size which are kept small and allow each student to get the most out of each class.I initially wanted to just learn eyelash extensions and instead finished with a certificate in Eyelash extensions, Russian Volume, Lash Lift, Tinting & Spray tanning.
I now currently have my own business which I absolutely love. If you had asked me a year ago what I would be doing, I wouldn't have thought I could possibly have an up and running business. The best thing about this is I have all the knowledge I need to produce high quality work and the flexibility of doing it from my own home earning what you truely deserve.I wouldn't have it any other way.
Carole takes great pride in her work and is always putting her students first, ensuring all there needs are met. Even though I have finished all my training i know that I can always contact her for ongoing support and mentoring.
Instagram: @elenimilionis
Location: Niddrie
Number: 0414153919

I have spent the last few months training a wide range of courses through Cee Cees Beauty & Training with the lovely Carole .
I have learnt to perfect my love for Beauty. I have loved every minute of my courses can not fault any of them so far, Carole is so inspiring and such a great teacher to get you to where you want to be whether it be your own Beauty Business, or learning more to widen your range in the beauty industry. Would highly recommend.
Details:
Lauren Foley
Divine Lash & Beauty
Ballarat
0417314404
Facebook: Divine Lash & Beauty
Instagram: Divinelash.beauty
Hi im Vanessa, im a Qualified Eyelash Technician in Russians/Classics. .i
have been doing lashes for 2 years now, i also do sugar waxing and lash lifts..im located in greenvale victoria, when i started doing lashes i wasnt confident in myself and i was struggling with my lashes and struggling to get clients, i believed the teacher that taught me didnt train me well, and she didnt have time to teach me as there were 9 other people in my class, i walked away stressed and upset…but i really wanted this to work, so i googled eyelash courses again and found ceeceebeautytraining, it sounded perfect, small classes or one on one training..PERFECT, what i was looking for..i couldnt wait to start..on the day of training, i felt comfortable and excited as Carole charles was a amazing trainer, step by step training, she stood beside me and guided me through, i didnt have to look for her she was right there and she showed me different techniques in fans and mapping, which i wasnt showed in my previous course…i walked away from this knowing i can do russians, i felt happy, thanks to Carole now i have a successful home business and loving my job.
FB Page: Lashnessbeauty
Instagram: Lashnessbeauty
Contact Vanessa: 0407566833
I did the eyelash extension and Russian volume lash courses learnt how apply eyelash extensions I learnt so much both courses are so thorough and we had proper theory and practical exams . The class sizes a only small so you get slot of one on one attention which is what I wanted . Next I would love to do eyebrow sculpting, lash lift, lash tint and eyebrow tint.
Previously I was a dental assistant and I was always motivated to become my own boss and I am very passionate doing beauty I have recently renovated one of the spare rooms in my home. Carole is such an amazing teacher she gave her students individual training and really paid attention to us and motivated us to become better. I would highly recommend Carole and her team at Ceecees beauty and training .
When I was looking for who to do my training for waxing/ brow sculpting with I came across CeeCees Beauty and Training on Facebook instantly I was attracted to the feedback from previous students of hers. From my first course I fell in love with Carole's teaching skills, how friendly she was & also how open she was with sharing tips, tricks & her honest advice. I knew right there I wanted to go further & become certified in Lash lifting & Tinting, Brow tinting & eyelash extensions which is what she is most well known for.
I would definitely recommend Carole to those searching to become certified & trained by someone with high standard for quality work, a wealth of knowledge & passion for what she does. What I love the most about the courses Carole offers is that not only do we do the hands on practical work but she also spends just as much time covering theory work, the science of how lashes are made up, how lash glue is made, different types of skin reactions, how to deal with it, how to run a business the list goes on from what you gain from her. I couldn't recommend her enough.
To this day I am still in communication with Carole, messaging her here & there on her opinion on a certain brand or business advice. I can truely say I've made myself a friend in the beauty industry. I now have my own little business I've setup from home called The BeautySpot. Which I am so proud of because with all the knowledge I've gained I'm able to produce services/ work that is to high quality & standard. Thank you Carole.
Details:
Clairann Ahfoon
Facebook: TheBeautySpot.
Instagram: thebeautyspot.melb
Number: 0435925005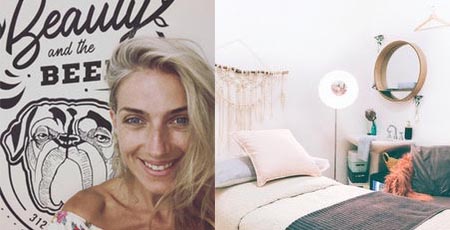 I Would personally like thank you for choosing Ceecees Beauty and Training to complete your training course. I hope you are doing well and are enjoying your new skill in the beauty industry.
I get so much pleasure in training, seeing and hearing the progress from students. We have a section on our website called student success stories and I would love to have you represented. All you have to do is email a nice profile pic of yourself and your set-up or a short video. Mention what training you completed, what you enjoyed, what you liked about our training also about what you are doing now since training and include your details so potential clients or employers can contact you. And if you are running a business with a facebook or instragram page please include the link to them as well.
Remember your support does not stop now you are qualified you get free ongoing support and mentoring by phone or email any time. It's important to keep in contact and you are not alone out there in this new industry you have chosen. No matter how big or small we are here to help you in your new journey. Your success is my success.
We would love to offer you a discount of 10% on other courses you enrol in, as a complimentary offer for training with us in the past.
Wishing you the best of luck for the future.