National Accreditation
AMBI issued nationally recognised Statement of Attainment for SHBBMUP001 Apply Eyelash Extension upon successful completion of this short course for an additional fee of $450
Eyelash Extensions Course
Course cost: $1199 Including Basic Kit Valued at $223.50 (or Upgrade to Quick Start Kit for $444.00 or Premium Kit for $585.10 extra) Plus Training Manual And Certificate
Book Now with Course Deposit – $500.00 AUD only or choose interest-free payment plan (upto 6 months) option openpay in the checkout or pay in full
Course Duration: 2 days 9:30 am – 4:30 pm Model Required Both Days from 1:00 am to 4:00 pm
Requirements: No previous beauty qualification required. Must have basic knowledge of English to attend group training. For non English speaking students please refer to TAC or FAQ for alternative training sessions.
One on one flexible training available please inquire (Refer T&C. for extra costs)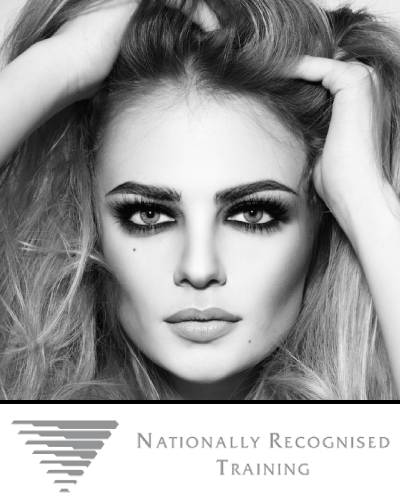 What's included :
Read More
Practical exercises and theory covering:
Preparation
Design
Application
Refills
Aftercare
Client consultation
Marketing and pricing
Product overview- Retail and Technical
Mapping and Design
Health and safety
Contraindications
Advanced techniques
Removal
Course Outline Summary
Introduction: Course objective, scope of training, certification assessment session content.
Overview of eyelash extensions: About eyelash extensions, eyelash product overview, extension styles, lash extensions, special occasion lashes, eyelash extension weights curls and lengths, glue information overview, storage and safety practices, contraindications and side effects, eye infections and how the growth cycle works and affects extensions.
Client assessment Practices: Client assessment process, assessing the client's eyes and lashes, assess and discuss options, lash shape, determining the lash weight and length, practical client assessment exercise.
Application techniques: Standard application, piggybacking, double layering, bottom lashes, troubleshooting difficult eyelashes.
Application Preparation: Occupational health and safety, client preparation, workstation setup.
Lash Application step by step
Client preparation and application for a new set of eyelash extensions, correct lash application, eyelash extension removal, and cause of eyelash damage.
Eyelash extension Refills, redefining your lash designs, troubleshooting.
Marketing, Pricing, Retail product knowledge, frequently asked questions, aftercare.
Advise on how to market and price eyelash extensions, products to retail, client aftercare advice.

Read Less