Mini Facial Waxing Kit
Get a complimentary Mini Facial Waxing Kit with the course (Valued at $99.00)
Professional Wax Heater 400ml
Browvado Contouring Sticks 50pk
Browvado Sculpting Gel Wax Beads 500g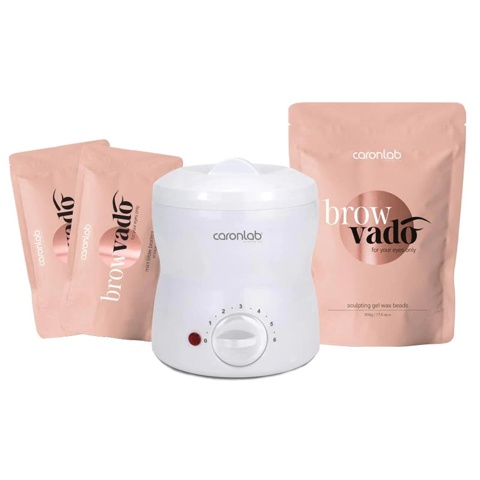 Professional Facial Waxing Kit
Upgrade to a Professional Facial Waxing Kit for $180 (Valued at $200)
The kit includes the following products:
Professional Wax Heater 500g
Browvado Sculpting Gel Wax Beads 500g
Browvado Contouring Sticks 50pk
Browvado Tweezer
Micro Defence Hand & Body Sanitising Gel Tube 50ml
Micro Defence Organic Biocide Foam 50ml
Aloe Vera Hydrating Gel 300ml
Bump eRaiser Medi Paste Sachet
Bump eRaiser Brochure
Professional Facial Waxing Kit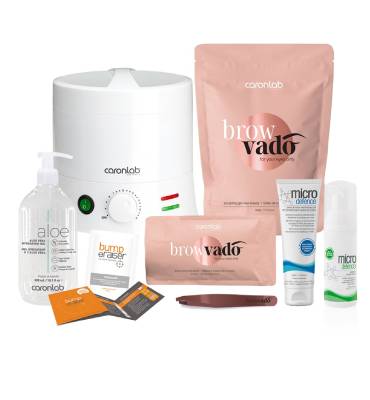 Eyebrow Waxing and Shaping Kits
Want to learn more about the complimentary and upgrade kit options for our eyebrow waxing and shaping course? Check out this video to learn all about the kit options available! Feel free to contact our friendly team if you have any questions!