How to Choose the right trainer?
Do you wish there was a go to checklist on how to find the right trainer when you want to book a beauty training course?
Sometimes you sign up for a course (especially online courses) and that's it! Your left by yourself, no chance to ask questions or get feedback on your work. As an advocate for quality training, people often reach out and tell me their horror stories and there are a few! Too often I hear about out of date or inadequate training delivered by inexperienced trainers. Un caring trainers who are in it for the quick buck and provide XERO support.
Class sizes with too many students per trainer resulting in students not being able to learn and have no one on one focus and students feeling lost and leaving the training with no confidence that they then have the skill to enter the workforce. It can be a costly nightmare, wasting time and money and that makes me really upset and angry and that's why I have developed the ultimate checklist on how to find the right trainer. To give you the best chance of finding your match, whoever that may be! If you use it correctly, you have every chance of finding the trainer of your dreams.
When I started my training business everything was from my own experiences of training, I wanted to provide the opposite of what happened to me. I myself have had to go out and re-train because my initial training was not up to scratch and I felt I didn't have the required skills or support this was costly and often left me feeling lost and that I was not going to survive in the industry. We offer small class sizes with a one on one student focus, one on one training for students with special needs, ongoing free support and mentoring, qualified and experienced trainers.
I believe training is a journey you shouldn't take alone. You can learn so much more if someone is there with you, guiding you every step of the way. But how do you know how to find the right trainer for you? There are some amazing trainers in the beauty industry. My ultimate checklist is a great tool to help you sort through and assess the hundreds that are out there.
Look for someone who:
Has proven industry experience and is up to date with current and evolving trends and practises.
Is passionate and dedicated to delivering training and providing opportunities for career change. (You don't want someone that's only training to get the quick buck only).
Is active in the beauty industry so you are taught the most up to date methods and procedures.
Teaches and performs the services; someone experiencing and aware of all the changes that are happening in the industry.
Offers full support during AND AFTER the course to help as you implement what you learn from your course.
These are the absolute minimum criteria NEVER accept anything less.
Ultimate Checklist questions to ask yourself:
Is this someone I actually like and can talk to?
Training is a very personal journey, especially if you are starting or changing career. There's nothing worse than feeling like your being judged and found wanting.
Do they really get me?
It's so important to be on the same wavelength with whoever is taking you through this change of direction in your life.
Are they willing to get to know me as a person before I book?
Not every course is for every person!
Can my training be adapted around my personal circumstances? Is it ok if I put my course on hold? What are the Terms and conditions?
It's really important to know the terms around booking your courses and the options available in special circumstances.
Can I actually to speak to someone on the phone? Are my email or phone inquiries returned or do I just get a generic reply?
It's really important that your inquiry has been answered in a timely fashion and all your questions are answered and inquiries met. This will make your experience a more personal one and you won't feel like just a number.
Ultimate checklist questions to ask your trainer:
Will you give me daily support?
This one is MASSIVE. What if you need help to reach out to someone right here, right now? Will your trainers, mentors be there to give you the guidance when you need it?
Will you give me the opportunity to be a part of a community?
It's important for you to be able to connect with other students doing the same course as you, because YOU are going to change, EVERYTHING is going to change. You could end up with lifelong friendships with people going through this journey with you. Can your trainer recommend and introduce you to other people in the industry like potential employers?
Can you teach me the why, not just the how?
You need absolute confidence that your trainer truly understands what they are passing onto you. Will they give you explanations to back up their teaching? The foundation of their knowledge must be deep and solid.
Who else have they helped? Do you have reviews and testimonials?
Reviews and testimonials from people who have not only finished the training but have been successful in business as a result are key. You need to be confident that the trainer has personally proven results with many students.
The right support can mean the difference between success and failure.
Advise and mentoring
Can they offer you mentoring, not just skills and knowledge?
Someone that can see your potential before you can see it in yourself will help you push through to the next level. You need someone who can show you who you can be and guide you in how to get there.
Will they make you accountable for the money you have spent investing in yourself?
You want someone that will say, "Hey girl you have got this" You are on track and you are doing so well, let's move onto the next bit! If you don't have someone like this, you will miss a vital part of your training.
Can they offer you useful and REAL advice from their own knowledge, history and experiences, not from a book or something they just learned from a seminar?
There is so much more you can learn on a training course with the right person leading you.
Accountability, advice and guidance from a trusted mentor allows a deeper level of learning, opening the fast track to success.
I personally really hope this info has helped you and guided you in deciding and choosing your trainer and course.  Don't make the mistakes I made! Follow this guide and you won't look back!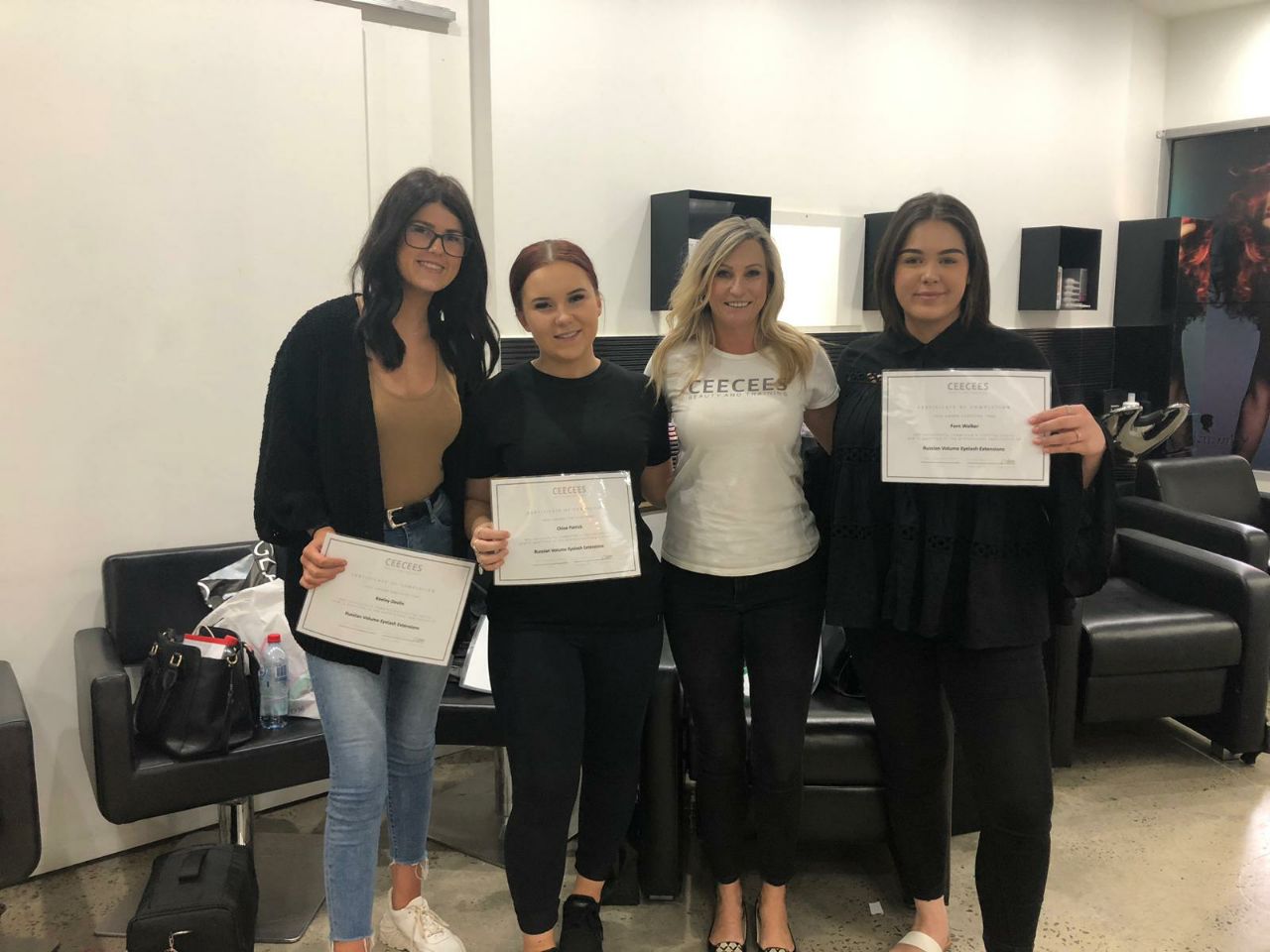 Check out our beauty courses on offer and hope to see you soon!
Reasons to train with us:
Small class sizes
Ongoing support and mentoring
Experienced and qualified trainers
NO previous industry experience required
Suitable for all ages and backgrounds
Flexibility for special needs
Fun interactive classes with the right mix of theory and practical.
Discounts on other courses for returning students.
Read our student success stories on our web page these students have gone on to become successful in the beauty industry this could be you!
Become a Ceecees student and we will add you to our student success stories and help promote you through social media.
Best of luck for your future.
Carole Charles
Owner Ceecees Beauty and Training