Importance of Choosing the Best Quality Lash Adhesives
Many lash artists and salon owners don't have any idea just how dangerous and unregulated the "cheap" lash adhesive is, and the health risks that their clients and they themselves are exposed to. Cheap adhesives, such as the hospital-strength Cyanoacrylate, are not modified for the eye area.
From lash artist to salon owner, Carole Charles is now the Lash Academy owner of Ceecees Beauty and Training, along with being a judge and mentor. Being an expert in her field, she has put years of research into Lash adhesives, working very closely with her glue suppliers to ensure the quality and ingredients meet the standards of the Australian National Industrial Chemicals Notification and Assessment Scheme (NICNAS), as well as the EU/UK regulatory standards.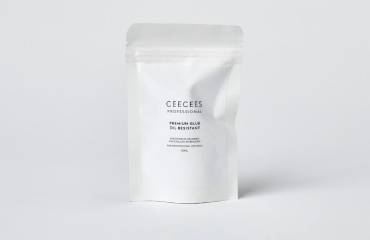 Continuously investing in research and education to keep the lash industry, technicians, and clients safe, Ceecees' Lash adhesives are tested to maintain high standards. Cheap, unsafe, and unregulated adhesives can cause permanent intolerance to the fumes, resulting in possibly having to wear a respirator to stop headaches and sinus pain.
Do You Know What Ingredients Are Present in the Adhesive You Are Using?
The answer is, most likely, NO!
Many popular glues in the market contain harmful ingredients, which exceed the levels allowed in Australia to be deemed safe. Products that contain quality ingredients and are safe for use are not cheap to buy due to the high quality and testing required to meet relevant safety regulations.
Please do your research!
Many lash artists are using unsafe adhesive without even being aware of it. The purpose of this post is to educate, not to lecture, in order to help keep the industry safe. We don't want to shame technicians and salon owners for the lack of research, but to provide adequate information to make them aware!
Avoid using products from eBay and Amazon
Do not compromise on quality over price
Make sure your Adhesive can be issued with a MSDS (Material Safety Data Sheet)
Ceecees has an assortment of Lash adhesives to suit every technician's requirement, including the launch of our new OIL-RESISTANT Lash adhesive! This glue is a game changer in the lash industry with its 0.5-1 second drying time and thin viscosity, and it is suitable for all humidity levels with no fumes. This can be used as a sensitive glue and has an exceptionally long retention period of more than 8 weeks!
You can view the information on each of our adhesives on our website shop. And yes, we can issue you the MSDS!
If you're unsure on which glue is the best for you, contact our friendly team today!