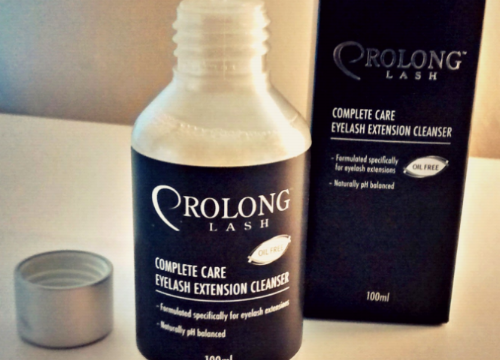 November 7, 2017

Comments:

0

Posted by:

admin
About Prolong Lash™
Prolong Lash™ was formulated in response to many clients with eyelash extensions presenting after 1, 2 or 3 weeks with clumped eyelashes, loss of eyelashes and inhibited natural eyelash growth.
Prolong Lash™ Cleanser eliminates protein build up, debris, makeup and dead skin cells from the eyelash base, extending the life of your eyelash extensions.
Prolong Lash™ aids in preventing clumping of bonded eyelash extensions. Clumping inhibits your natural lash cycle, when dead hairs are held in the hair follicle increasing the risk of infection, preventing new lashes from growing through.
Benefits of Using Prolong Lash™
You are protecting your natural lash growth cycle, while reducing the risk of follicle infection.
You are maintaining more extensions to the 3 week refill, looking better for longer.
Eyelash Technicians have less separating and clean up to do at 3 week refills, leaving them more time to apply fresh lashes.
Truly Oil Free
Alternative oil free products often contain glycerin, glycerol or essences; these ingredients have the same softening effect on the bonding agent, as oil. Simply replacing your regular cleanser with Prolong Lash™Cleanser will reduce the risk of clumping, allowing your natural growth cycle to continue.
Damage to Your Natural Lash Growth Cycle
Once clumped extensions are removed, your natural lash line may be significantly diminished, because the new lash growth has been inhibited. It can take up to 90 days for the lash line to re-establish.
Consistent long term abuse of the eyelash growth cycle can feasibly traumatize the hair follicles and increase the risk of rendering follicles inactive. Only 40% of your upper eyelid follicles are active at any one time, as each eyelash follicle produces only 20 hairs in a lifetime. It is a responsible practice to minimize hair follicle trauma if you are to maintain active hair growth.